Tax and Business Accountant Joondalup
Based locally and providing expert tax solutions, our team can help you to manage your personal and business responsibilities. Our Tax Return and Business Accountants Joondalup work with clients from different industries and professions to assist them to complete their tax and accounting duties. Providing excellent services and client care, we can help you to manage your tax, accounting and bookkeeping work during tax time and throughout the year.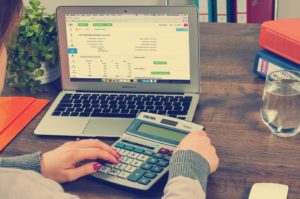 At MAS Tax Accountants Joondalup, we understand the importance of maintaining well organised and up-to-date records. This includes your personal tax return documents and receipts, your business bookkeeping and ongoing accounting. Our experienced team take the time to understand your tax situation and assist in improving your overall tax position, for both the current and upcoming financial years.
Our Tax Accountants Joondalup services include:
Tax:
Individuals
BAS, GST, FBT and CGT
Sole Traders
Small to Medium Businesses
Companies
Partnerships
Trusts
Self-Managed Super Funds (SMSF)
Business Accounting:
BAS and GST Returns
IAS statements
Profit and Loss statements
Financial budgets and cashflow projections
Customised reports
Bookkeeping services and software
Payroll and Superannuation
Company Formation:
Initial Set-up
Registering for an ABN
Registering for GST 
Business Structuring
Business Planning
Whether you are starting a new business or have been operating for years, it can be essential to speak with an accounting professional about your tax obligations. Not only can we help you to easily lodge your tax and BAS returns, but we can identify any missed opportunities that could improve your tax position.
Learn more about our Joondalup office, including the Tax, Accounting, SMSF and Business services that we provide.
For more information or to schedule an appointment, please contact us below or call us on 08 9300 0616