The Top 5 Tips to Improve Your Business Success
Whether you're a new business owner or have been operating for years, it's important to have the correct tax, accounting and bookkeeping processes set up for your business. Running a successful business is more than getting customers and making sales; it also involves a lot a hard, behind the scenes work, which often includes managing the numbers. We have complied a Top 5 Accounting Tips for Small Business Owners to help keep you on track throughout the year and build your business strength.
Keep Well Organised Records
This may seem like a no-brainer but keeping a well organised record system is an important component in running a successful business. By staying organised throughout the year, you can avoid the mad scramble of gathering the relevant documents during tax time and keep track of your figures on a regular basis.
– Categorise business receipts and documents, including vehicle logbooks, furniture or equipment expenses, and work-related costs.
– Organise your incoming and outgoing invoices, including cash, checks, credit card and PayPal.
– Organise staff superannuation documents and payments.
– Keep detailed inventory records, to track stock levels, customer shopping trends, ensure effective buying and prevent employee theft or misplaced merchandise.
Install Good Accounting and Bookkeeping Software
Depending on the size and complexity of your business, you may choose to use a qualified bookkeeper or manage the accounting processes yourself. Either way, it is very useful to have the right accounting software to help you in crunching the numbers and managing the finances.
There are several great cloud-based accounting systems, such as Xero, QuickBooks Intuit and MYOB, which allows business owners to manage the books away from the office and access real time reporting.
At MAS Tax Accountants, we are highly experienced in the Xero, QuickBooks Intuit and MYOB systems. We can set you up in the right accounting system, providing software training and deliver different levels of bookkeeping support.
Take Control of Your Accounts Receivable
It's great to watch the sales roll in, even if it's on credit. However, if you're unable to convert credit into actual funds, you may be faced with some serious cash flow issues. When issuing an invoice, be sure to set clear payment deadlines and chase up customers on late payments. Some cloud-based accounting systems can even assist you with this, by sending out payment reminder emails. If sending a hard copy is more your style, you can also post a clear and concise reminder letter.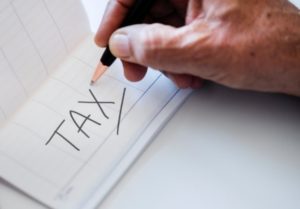 Take Advantage of Small Business Tax Concessions and Deductions 
There are many small business tax benefits that you may be eligible to claim, provided that you maintain the correct receipts and documents. This is where keeping well organised records, using a good accounting system and bookkeeping practices are essential.
You may be able to claim a range of business-related expenses back on tax, such as for your vehicle, home-office supplies, software expenses, GST, the Instant Business Asset Write-Off Concession, and more.
Please consult a tax professional on which business tax deductions and concessions may apply to you.
Track your Monthly Financial Figures
While it is important to track your annual figures, you can also better manage your short-term goals and budgets by running monthly financial reports. This can help you to monitor and forecast your seasonal income, keep an eye on where you are spending your money and provide insights for potential improvement and growth.
Speak to our friendly and qualified Tax Accountants about you can better manage your business' tax and accounting and reach new goals.
For more information or to schedule an appointment with a professional Tax Accountant, please contact us below or call us on 1300 627 829.