Business Tax, BAS and GST Accountants Geelong
Author │ Lal Paulose – MAS Tax Accountants Geelong. P: 03 5222 3265
As the next Quarterly BAS Return due date approaches, it is important to ensure that your business' GST is calculated correctly and that you do not end up paying more GST than required. Our expert BAS and GST Accountants Geelong can assist you in preparing and lodging your business tax obligations and help you to achieve better tax results.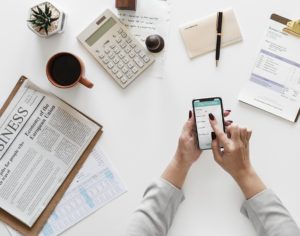 Before the end of the financial year is a good time to rectify any miscalculated GST amounts on previous BAS returns. At MAS Tax Accountants Geelong South, we can assist in amending past returns, as well as ensuring that future returns are lodged accurately and in a timely manner. We can check that your accounts and invoices have the right GST issued, and avoid costly mistakes that could result in ATO penalties.
Running a business is not an easy task and there are many factors to take into consideration, such as selecting your business structure. The structure of your business has an impact on how much tax you pay, the amount of necessary paperwork, your personal liability and the risk to your assets. It is essential to seek professional tax advice while you are setting up your business, to ensure that you have a structure that benefits you. Additionally, we can assist in the initial documentation, ABN and GST registration processes, and ongoing tax advice.
Whether you're a sole proprietor, run a family business or are planning to start a new business, keeping track of your tax and accounting duties are crucial to the health of your business. Using professional accounting support, you can rest assured knowing that you'll receive the right services and advice, whether it's taxes, invoicing, payroll, compliance, day-to-day bookkeeping and more.
Our Business, BAS and GST Accountants Geelong services include:
Tax:
Business Tax
BAS and GST Returns
Tax Minimisation
Accounting:
Improved Cash Flow
Customised Reporting
Bookkeeping Support and Software
Business Advice
New Business Set Up
Company and Trust Formation
Finance
Look after your business' tax and accounting responsibilities and free-up extra time for you to focus on running your business. Speak with our BAS and GST Accountants Geelong today! Our expert team provide affordable, reliable and friendly services, and offer flexible appointment options.
Learn more about our Geelong South office, including our Personal Tax and Business Services.
For more information or to make an appointment, please contact us below or call us on 03 5222 3265