Small Business Bookkeeping Services Clyde North
When it comes to running a small business, an important task that shouldn't be overlooked is the bookkeeping. Not only is it a legal requirement to keep up-to-date financial records, but well organised bookkeeping can help you to complete your tax reporting duties and monitor your business' success. At MAS Tax Accountants Clyde North, we can assist you in managing your bookkeeping responsibilities and ensuring that everything is up to standard. Our Bookkeeping Services Clyde North can be tailored to meet your business' needs and provide the right level of support as your business grows.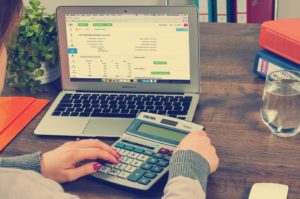 Working with Sole Traders, Small Businesses and Companies, our expert team are experienced in the tax, accounting and bookkeeping matters faced by business owners on a daily basis. Whether you are a small one-person operation, employee a few staff or have a whole team working for you, we can customise our services to ensure that you receive the very best support that you need.
Our expert Tax Accountants are experienced in working with the leading bookkeeping systems, including Xero, QuickBooks Intuit and MYOB. We can tailor our level of support to fit your business needs, whether you're a new start-up business or have been operating for years.
Our Bookkeeping Services Clyde North, include:
Bank statement preparation
Profit and Loss statements
BAS preparation and returns
IAS preparation and returns
Annual tax returns
Customised reporting
Payroll assistance
Superannuation and Superstream support
Bookkeeping software installation and set-up
Accounting advice
Dedicated to providing excellent services and customer care, our expert Accountants can help you to keep your business running smoothly. Providing services to the Clyde, Clyde North and surrounding areas, discover how we can help you today.
Learn more about our Clyde North office, including the Tax, Business and SMSF services we provide.
For more information or to schedule an appointment, please contact us below or call us on 03 8759 4388