Small Business Bookkeeping Services North Sydney
An essential business task that shouldn't be overlooked is your bookkeeping. Not only is it a legal requirement to keep financial records and submit regular BAS statements, but well organised bookkeeping can help you to monitor and forecast business figures. At MAS Tax Accountants North Sydney, we can assist you to successfully manage your bookkeeping responsibilities, including your bookkeeping software. Our Bookkeeping Services North Sydney can be tailored to meet your business' needs, providing low to high levels of support which can be changed as your business grows.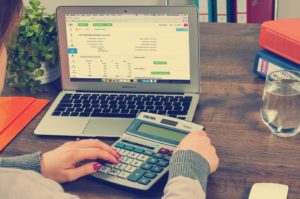 Our expert business accountants are experienced in working with Sole Traders, Small Businesses and Companies in looking after their tax, accounting and bookkeeping matters. Providing services to improve your business processes, from correctly lodging your BAS returns and reporting, to preparing banks statements, cashflow analysis and payroll assistance. We can personalise the service level to suit you and your business needs, to ensure that you receive the right support during any stage of your business. Working with businesses from a range of industry backgrounds, we specialise in Trades, Construction and Medical Practices.
Our Bookkeeping Services North Sydney, include:
BAS returns
GST returns
IAS preparation and returns
Bank statement preparation
Profit and Loss statements
Customised reporting
Payroll assistance
Bookkeeping software installation and set-up
Accounting advice
Learn more about our North Sydney office, including the Tax, Business and SMSF services we provide.
For more information or to schedule an appointment, please contact us below or call us on 02 9017 7378