Specialist Small Business Accountants Clyde North
Working with you to do more than just tax, our specialist Business Accountants Clyde North can help you to manage your business responsibilities with efficiency and ease. Assisting both small and large businesses to complete their tax, accounting and bookkeeping duties, we work alongside you to ensure the very best solutions.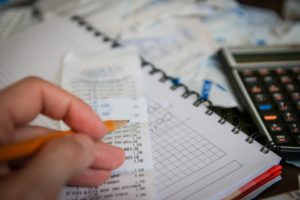 While running a small business can be a very rewarding experience, it is not free from some challenges. For many business owners, these include completing the accounting work, maintaining up-to-date bookkeeping and submitting tax reports correctly and on-time. As your business grows, so will the complexity of your tax and accounting. If you're finding the accounting workload to be a bit too much or want to have more time and energy to focus on key business strategies, it may be a good idea to seek professional assistance from an accountant.  
At MAS Tax Accountants Clyde North, our expert team can help you to keep on top of your business responsibilities and ensure that you meet your tax reporting obligations. Working with businesses from a range of industries and professional backgrounds, our services are tailored to suit you and your business' needs.
Our Business Accountants Clyde North can assist you with:
Tax
BAS and GST Returns
Sole Traders
Small Business
Company
Partnerships
Trusts
Not-for-profit Organisations
Accounting
BAS Preparation and Returns
Profit and Loss Statements
Cashflow Analysis
Customised Reporting
Bookkeeping Support
Bookkeeping Software
General Accounting and Advice
Tax Planning
Business Set-Up
Registering the TFN and ABN
Business Structuring
Business Planning
Our Business Accountants Clyde North can assist with more than your business tax. We can help you during the formation stages of your business, including setting up your ABN and TFN, initial documentation and business structure. These processes are important for setting up your business for success and our qualified team can walk you through the details.
Learn more about our Clyde North office, including our Individual Tax and Business solutions.
For more information or to schedule an appointment, please contact us below or call our office on 03 8759 4388