Expert Business Accountants Dawesville
Providing tax, accounting and bookkeeping services to local businesses, we can help you to manage your business responsibilities throughout the year. Working with Sole Traders and Small to Medium Businesses from a range of industries, our Business Accountants Dawesville understand the complexity and importance of your business reporting and accounting. We can help you to better manage your business obligations and give you more time and energy to focus on other key business strategies.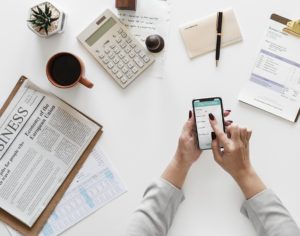 At MAS Tax Accountants Dawesville, our team are focussed on delivering excellent business services, advice and client care. Our professional Business Accountants Dawesville take the time to understand your tax situation, assist in improving your overall tax position and simplifying your accounting and bookkeeping practices. This could involve lodging your regular BAS and preparing financial statements, as well as tax planning and processing your payroll.
If you have a young business or are thinking of starting your own business, we can also help with the company formation and business planning stages. This includes the initial new business set-up processes, deciding on a business structure, issuing a business plan and ongoing accounting support. We can also assist established businesses to evaluate their current systems and provide advice on streamlining your accounting work. 
Our Business Accountants Dawesville can assist you with:
Tax Services
BAS and GST Returns
Sole Traders
Small Businesses
Companies
Partnerships
Trusts
Self-Managed Super Funds
Accounting Services
BAS Preparation and Returns
Profit and Loss Statements
Cashflow Analysis
Budgeting and Forecasting
Customised Reporting
Bookkeeping Services and Software
Superannuation
Payroll and Single Touch Payroll
New Business Set-Up
ABN Registration
Business Structuring
Business Planning
Learn more about our Dawesville office, including the Tax, Accounting and Business Services we provide.
For more information or to schedule an appointment, please contact us below or call us on 0423 479 512