Local and Expert Business Accountants Geelong
Our expert team works with small and large businesses to improve their tax position and ensure they are receiving the very best accounting solutions. Assisting Sole Traders, Small Businesses and Companies from different industries, our professional Business Accountants Geelong understand the complexities of business tax reporting, accounting, bookkeeping and planning. Specialising in the tax matters for the medical sector, we work closely with Doctors, Nurses, Medical Professionals and Practices.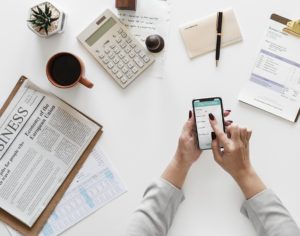 Locally based in the Geelong area, we are committed to providing excellent client care and a wide range of tax and financial services. Delivering services during tax time and throughout the year, our expert Business Accountants Geelong take the time to understand your tax requirements and simplify your accounting and bookkeeping practices. Working with new, young and well-established businesses, we can help you to better manage your responsibilities and keep your business running smoothly.
We are also experienced in company formation and helping new businesses to set-up and run. Our expert team provide solutions for new business set-up and ABN registration, as well as advise new business owners on the appropriate business structuring, business planning and accounting systems.
Our Business Accountants Geelong can assist you with:
Tax
Annual Tax
BAS and GST Returns
Sole Traders
Small Business
Company
Partnerships
Trusts
Not-for-profit Organisations
Accounting
BAS Preparation and Returns
Profit and Loss Statements
Cashflow Analysis
Customised Reporting
Bookkeeping Services and Software
Tax Planning
Specialist Solutions
Medical Professionals and Practices
Business Set-Up
TFN and ABN Registration
Business Structuring
Business Planning
Finance
Loans
Commercial
Business Equipment
Learn more about our Geelong office, including the Tax, Accounting and Financial Services we provide.
For more information or to schedule an appointment, please contact us below or call us on 03 5222 3265