Specialised Business Accounting North Sydney Solutions
At MAS Tax Accountants North Sydney, we work with sole traders, small businesses and companies to successfully manage and improve their tax responsibilities. Specialising in the tax, accounting and bookkeeping matters for businesses, we can help you in reducing your day-to-day tasks and ensure on-time lodgement. Our Business Accounting North Sydney solutions can be tailored to suit your needs, offering support options which can be changed as your business grows.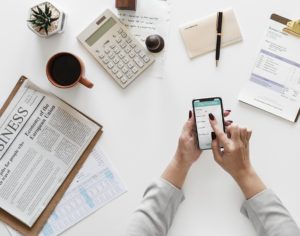 Committed to delivering expert services, our team take the time to understand your business' tax position and accounting needs. Providing more than just tax advice, we can assist with your business' regular accounting, BAS and GST, compliance and bookkeeping, as well as tax planning and business structuring.
Our Business Accounting North Sydney services include:
Business Tax and Accounting
Annual Tax
BAS and GST Returns
Partnerships and Trusts
Customised reports
Bookkeeping support and software
Financial budgets and cash-flow projections
Profit and Loss statements
Bank reconciliations
Payroll and superannuation
Tax Planning
Business Specialist Areas:
Trades and Construction
Medical Professionals and Practices
Company Formation:
Initial documentation
ABN registration
GST registration
Business structuring
Business Planning
Learn more about our North Sydney office, including our Individual and Business services.
For more information or to schedule an appointment, please contact us below or call us on (02) 9017 7378