Receive the best possible Business Tax Returns in North Sydney
Delivering Tax services to the North Sydney and surrounding areas, let the professionals at MAS Tax North Sydney help you or your business to remain organised this Tax Season. Offering a wide range of tax services and advice, we can assist Individuals and different sized Businesses to get the best possible refund, in a simple and timely manner. Feel organised and get the best possible Business Tax Returns in North Sydney.
Owning or operating a Small Business can be very rewarding, but it can also be quite busy and stressful at the end of the financial year. Business Owners are already faced with a long list of tasks to do, and it can be difficult to find the time or energy to sort out your tax commitments by yourself. To avoid any unnecessary legal or administrative issues, as well as receive your entitled refund, you need to make sure that you get the right tax services and advice.
At Mas Tax North Sydney, we are committed to providing our clients with the best services and advice at a cost effective price. We achieve this by taking the time to develop a full understanding of your tax related situation and evaluating your options. We have dedicated countless hours to analysing the latest tax laws and accounting practices, to ensure that our knowledge is kept up-to-date. When we combine this with our years of experience, modern software systems and company resources, we are able to deliver the premium tax services and advice that you deserve.
We can provide Tax Return and End of Year services for:
Individuals
Sole Traders
Small Businesses
Companies and Partnerships
Trusts
Self-Managed Super Funds (SMSF)
Medical Professionals and Practices
At MAS Tax Sydney, we can also assist you with Tax Planning, Business Structuring and Finance services and advice. While we have experience across several industries; we offer specialised services for Medical Professionals and Practices. Using our expert knowledge, we can evaluate your financial position and options, and assist you to retain profit and expand your business.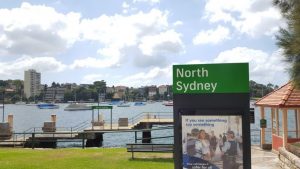 Learn more about our North Sydney Office including our Personal, Business and SMSF Tax services.
For further information or to make an appointment, please contact us below or call us on (02) 9017 7378