Specialist Bookkeeping Joondalup Solutions
Maintaining a well-organised and up-to-date bookkeeping system is essential to any business. Whether you are a one-person business, employ a few staff or run a large business operation, it is important to be able to access, store and report business data. Bookkeeping is not only a legal requirement, but it can be a useful tool to monitor and plan your business activities and overall financial position. Our Bookkeeping Joondalup team can help you to improve your business capabilities and transform your records from confusing and cluttered, to organised and easy.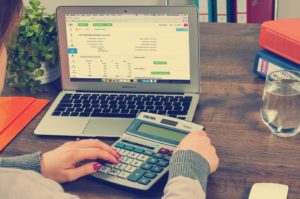 When completing your bookkeeping tasks, you need to decide how much, if any, of the bookkeeping work you want to do yourself. Depending on the complexity of the work, your bookkeeping knowledge and your personal life commitments, you may find it easier to bring in a professional. Providing different-levels of support suited to your business' needs, an accounting professional can help you with a variety of bookkeeping tasks and can also assist with your tax responsibilities.
Our Bookkeeping Joondalup services, includes:
Preparing Bank statements
Profit and Loss statements
Cash-flow and customised reports
Payroll preparation
Reconciliations
Superannuation
Bookkeeping software installation, such as Xero and QuickBooks
Prepare and lodge your Tax Return
Common Bookkeeping Errors
Working with an Accountant or Bookkeeper can help you to avoid common bookkeeping mistakes. Even the smallest error in your record keeping can affect your reporting and could leave you with the time-consuming task of trying to correct it. These mistakes can occur without you or your staff even noticing and can impact your reconciliation results.
A few common bookkeeping errors, include:
Duplicate payments to suppliers
Incorrect GST coding
Miscalculating Super and PAYG
Incorrect classification of Contractors and Employees
Incorrect allocation of income
Our Bookkeeping Joondalup team can assist you to avoid these common bookkeeping mistakes and help keep your business running smoothly. Working with different-sized businesses from a range of industries, our specialised team are dedicated to providing excellent bookkeeping services and advice. Rest assured knowing that your bookkeeping is being looked after properly and speak with us today.
Learn more about our Joondalup office, including the Tax, Accounting and Business services we provide.
For more information or to schedule an appointment, please contact us below or call us on 08 9300 0616