Specialised Services for New Business Set-Up Dingley
Small businesses are an important part of our economy and account for a large portion of employment. If you're looking at starting a business, whether it be on your own or with a team of staff, it is vital that you seek professional advice and ensure that your business entity is correctly set up. Our New Business Set-Up Dingley Accountants specialise in the tax and accounting matters for start-up businesses, as well as provide services for when your business grows.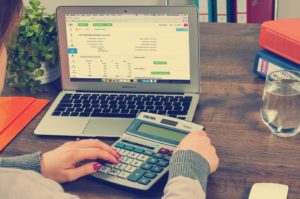 Working with Sole Traders, Small Businesses and Companies, our Business Tax Accountants can assist you in managing your tax, accounting and bookkeeping responsibilities. Experienced across different industries and professional backgrounds, we understand complex business requirements and streamlining your accounting processes. We can help you through every stage of your business, from the start-up phase into a fully functional structure, and give you the right level of support as your business grows.
At MAS Tax Accountants Dingley, we can assist you with:
Business Tax:
Sole Trader
Small Business
Company
Partnership and Trust
Business Accounting:
BAS and GST Returns
FBT and CGT
Profit and Loss Statements
Cash-flow and Budgeting
Payroll and Superannuation
Customised Reports
Bookkeeping Support and Software
New Business Set-Up:
Initial Documentation
ABN Registration
GST Registration
Business Structuring
Business Planning
Tax Compliance and Advice
Learn more about our Dingley office, including our Personal Tax, Business and SMSF services.
For more information or to schedule an appointment, please contact us below or call us on 0451 011 399