Personal and Business Tax Accountants Landsdale
Delivering to the Landsdale, Wanneroo and surrounding areas, we can help you to complete your tax, accounting and bookkeeping responsibilities. Our expert Tax Accountants Landsdale work with individuals and businesses to improve their tax position and streamline accounting processes. Focussed on providing excellent services, we ensure that your personal tax and business reporting is submitted with efficiency and ease.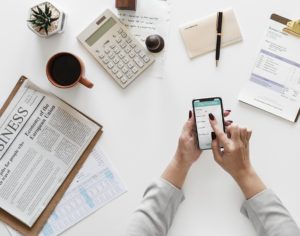 Assisting clients from a range of industries and professional backgrounds, we are familiar with the unique tax deductions and concessions that may apply to you. We take the time to understand your tax position and cover the finer details, to ensure that you receive your full and entitled tax refund.
At MAS Tax Accountants Landsdale, we can assist you with:
Tax
Individual
BAS and GST
Sole Trader
Small Business
Company
Trust
Partnership
Self-Managed Super Funds (SMSF)
Not-for-profit Organisations
Business Accounting
BAS preparation
IAS preparation
Profit and Loss statements
Cashflow analysis
Bookkeeping services
Bookkeeping support and software installation
Tax planning and minimisation
Accounting advice
New Business Set-Up
Initial Documentation
TFN registration
ABN registration
Business structuring
Business planning
Our expert Tax Accountants Landsdale also work with businesses to improve their processes and tax position. If you are a new or experienced business owner, it is important to seek professional accounting advice and rest assured knowing that everything is being properly managed. As your business grows, so will the complexity of your accounting needs. To ensure that you always receive the right level of support, we can tailor our services to suit you. In addition to tax, accounting and bookkeeping support, we also work with business start-ups to set up their business correctly, including ABN registrations, business structuring and planning.
Learn more about our Landsdale office, including our Tax, Accounting and Business services.
For more information or to schedule an appointment, please contact us below or call us on 0409 200 119