Local, Expert Tax Services Duncraig-Warwick
Looking to make an appointment?
Fill in our Contact Form below or call us on 0409 683 469
At MAS Tax Accountants Duncraig-Warwick, we are committed to providing expert, reliable and cost-effective services to all our clients. Based in and delivering to the Duncraig, Warwick, Greenwood and surrounding areas, we can assist Individuals and Small Businesses with a range of Tax, Accounting, Business and SMSF services. Our professional Accountants have years of experience within the financial sectors of various business industries, including Tax and Advisory and Auditing work. We are continuing to provide these excellent Accounting and Tax services to ensure that you receive the very best outcomes.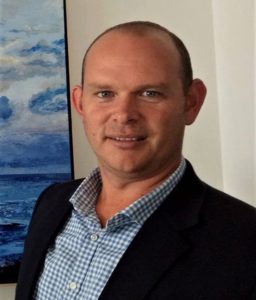 Simon Liddicoat – Principal Accountant Duncraig-Warwick
The professionals at MAS Tax Duncraig-Warwick like to take the time to develop a full understanding of your personal or your business' situation, needs and goals. By reviewing your current tax, accounting and business activities, we can find a solution bespoke to your needs and set the right actions in motion. Our expert advice includes more than tax services, as we have extensive knowledge in Business Accounting, Business Advisory, Bookkeeping, Self-Managed Super Funds (SMSF) and Auditing. 
Simon Liddicoat and James Robinson are the Principal Accountants of the Duncraig-Warwick office.
Simon is a Chartered Accountant with 20 years' experience and holds a Bachelor of Commerce from the University of Western Australia. Simon has developed an extensive knowledge in business and personal tax accounting. Possessing commercial experience within a range of industries, Simon has a unique ability to not only help your business meet its statutory requirements while achieving optimal tax outcomes, he is also able to assist your business with profit maximisation and fundamental business advice.
While Simon assists individuals and families with their tax commitments, he specialises in sole trader and small-to-medium business tax and accounting. Simon's key areas of experience include Business Accounting, Taxation, Business Forecasting and Analysis, BAS and GST Returns, SMSF set-up and Tax.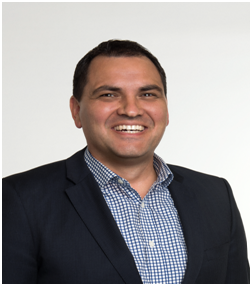 James Robinson – Principal Accountant Duncraig-Warwick
James has 15 years' experience as a Chartered Accountant and has held both Public Practice and Commerce roles. He has a wide range of skills and knowledge allowing him to offer his clients the best possible business/individual accounting and tax support. James has a keen eye for improving bottom line results and maximising tax outcomes through optimising business structure, streamlining business process and strategic planning.
With extensive business management experience, James is also well positioned to provide advice on all business, commercial and operational matters.
Simon and James work closely with their clients in order to achieve best results, and they look forward to assisting you with your next tax, accounting or business inquiry.
At MAS Tax Accountants Duncraig-Warwick, we can assist you with a range of services and advice. 
Tax Services
Tax returns and end of year work for:
Individuals
BAS and GST Returns
Sole Traders
Small to Medium Businesses
Companies
Partnerships
Trusts
Not-for-profit Organisations
Self-Managed Super Funds (SMSF)
Small Business Accounting
Business Activity Statement (BAS) preparation and lodgement
Instalment Activity Statement (IAS) preparation and lodgement
Preparing financial budgets and cash-flow projections
Customised reports
Business advice
Company Formation
Initial Set-up and Documentation
Registering for an ABN
Registering for GST
Business advice and accounting
Bookkeeping
Profit and Loss statements
Payroll preparation
Reconciliations
Superannuation
Bookkeeping software installation, such as Xero and QuickBooks
Self-Managed Super Funds (SMSF)
Setting up your SMSF and accounts
Setting up the ABN
Registering a trustee(s)
Processing your SMSF Tax Return
Annual Audit
Expert knowledge and advice
Auditing and Assurance
Accredited auditing services and advice, on:
Self-Managed Super Funds
Trust Accounts
Third-party auditing
Our office is located at:
Greenwood Village
18 Calectasia Street
Greenwood, WA  6024
Simon Liddicoat

Principal Accountant

M +61 409 683 469

James Robinson

Principal Accountant

M +61 432 081 809