Local Tax Return Clyde North Solutions
Providing excellent tax and accounting services to all our clients, we take the stress out of completing your personal and business tax responsibilities. Working with Individuals, Sole Traders, Small Businesses and Companies, we are highly experienced across a range of tax, accounting and bookkeeping matters. Our Tax Return Clyde North services are tailored to suit your needs and ensure that you tax work is completed correctly and on-time.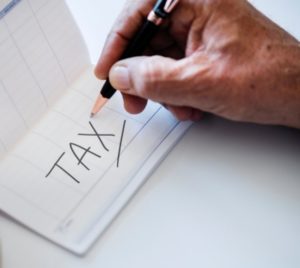 Taking the time to understand your tax position and deduction eligibilities, we work with you to legally increase your tax refund, better manage your reporting process and ensure compliance. Assisting clients from different industries and professional backgrounds, we understand the specific requirements and tax allowances that may apply to you or your business. By keeping up-to-date with Australian tax laws and maintaining a high attention to detail, you can rest assured knowing that your tax is being handled with efficiency and care.
It's a common mistake for people to claim the incorrect amounts on their tax return, especially if their job requirements, rental property or tax-related expenses have changed between financial years. It's important to complete each tax return in accordance to the correct data and work-related expenses relevant to that year, and ensure that you are receiving your full and entitled refund.
Our Tax Return Clyde North services include:
Individuals
BAS and GST Returns
Sole Traders
Small Business
Company
Not-for-profit organisations
Trusts
Partnerships
Self-Managed Super Funds
At MAS Tax Accountants Clyde North, we do more than just annual tax returns. Providing a wide range of individual and business services, we can assist you with everything from BAS and GST returns, bookkeeping and general accounting; to tax minimisation, Self-Managed Super Fund (SMSF) tax and new business set-up.
Learn more about our Clyde North office, including our Tax, Accounting and Business solutions.
For more information or to make an appointment, please contact us below or call us on 0402 523 666