Points to Remember for Your Next Tax Return
Author │ Lal Paulose – MAS Tax Accountants Geelong South
When it comes to completing your personal tax return, it's good to know that you have all of the details covered and are getting back the best refund possible. Whether you are submitting one tax return or need assistance with multiple tax years, our expert Tax Accountants Belmont can help you with a range of services and advice.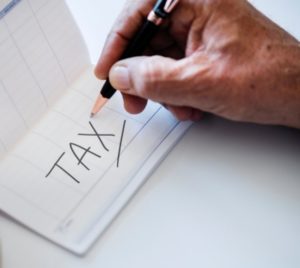 Our professional team work with individuals, sole traders and companies from a range of professional backgrounds and industries. We understand the unique tax requirements that may apply to you and can assist in submitting your return correctly and on-time. Specialising in the tax matters for medical practitioners and offices, we are dedicated to provided excellent solutions and sound advice.
To help you prepare your tax documents, our Tax Accountants Belmont have complied a few quick tax tips to remember for your next return.
If you have-not declared all of your income in your last tax return:
It's important to correctly declare all of your income sources, including secondary jobs, Centrelink payments, bank interest and dividends. The ATO would already be aware of this income using data matching technology, so it is advisable to include on your tax return and avoid any paperwork issues.
If you have forgotten to include an income source, we can amend your tax return to reflect the correct figures. It is better to do the amendment as soon as possible and avoid unnecessary ATO penalties.
If you have an existing Centrelink, tax payment, HECS/HELP debt:
If you have an existing debt with a government agency, such as the ATO, Centrelink or the Family Assistance Office, and HECS/HELP student repayments, it is likely that your tax refund may be delayed by the ATO and used to help pay-off the debt. If you are concerned about a debt or how it may effect your tax refund amount, please speak with your Tax Accountants Belmont.
If your employer has not submitted the PAYG summary to the ATO:
If your employer has not submitted the PAYG summary to the ATO, it can delay or can hold your refund until the ATO can verify the employer records and match the data. As an employee, you cannot control when your PAYG summaries are issued, so it's best to complete your tax return after you have received all of your group certificates for the year.
Overdue tax return:
If you have an overdue tax return, the ATO may delay processing of your current tax refund until the late returns are filed. If you have an active TFN, it is still necessary to file the tax return every year, even if you have not earned income. You can file NIL tax return to indicate that you have not earned an income that year and ensure that your tax records are up-to-date.
Do you have any capital gain income:
If you have sold a rental property or listed share, you may have to pay a capital gain tax (CGT). Make sure you include all your capital gain income in your tax return correctly, after claiming all eligible expenses. ATO's sophisticated technology allows it to data match with other government agencies and financial institutions to find out your capital gain event during the financial year. If you are unsure about your CGT, please speak with our Tax Accountants Belmont.
Spouse information:
If you have a spouse, you should include their taxable income and other details in your tax return.
Expenses to claim:
Check all work related directly linked to your work-related activities expenses claimed to the maximum and must keep of all receipts to substantiate your expenses claim. Please note, the ATO will carefully scrutinising all the expenses you claimed in your tax return. It is important to keep valid receipts and records of your work-related expenses and only claim the correct amounts.
Learn more about our Geelong South office, including our Tax, Business and SMSF services.
For more information or to schedule an appointment, please contact us below or call us on 03 5222 3265