Expert Personal and Business Accountant Chelsea
Providing excellent services in the Chelsea and surrounding areas, we can assist you to manage all of your Tax, Accounting, Business and Self-Managed Super Fund (SMSF) requirements. Apart of the local community for several years, our Tax Accountant Chelsea are committed to delivering expert, helpful services, which are tailored to suit you or your business.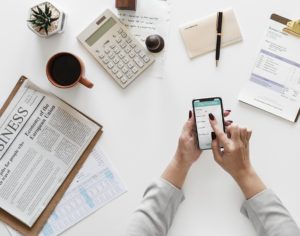 Working with clients from a range of industries and professional backgrounds, we are highly experienced and understand the unique tax allowances that may apply to you. We work with you to ensure that you receive your full tax entitlements, improve your overall tax position, ensure that your business accounting is properly managed and that you get the very best results.
Our expert team can help you with more than just your annual tax return. We specialise in Small Business Accounting matters, including BAS and GST Returns, as well as SMSF Tax and Auditing services. Working with individuals, business owners and professionals, we can help you to meet your financial obligations with efficiency and ease.
At MAS Tax Accountants Chelsea, our services include:
Tax Returns
Individuals
BAS and GST
Sole Trader
Small Business
Companies
Partnerships
Trusts
Self-Managed Super Funds (SMSF)
Non-for-Profit Organisations 
Business Tax and Accounting
Annual Business Tax
BAS and GST Returns
CGT and FBT
Profit and Loss Statements
Financial Reports and Cash flow Projections
Customised Reporting
New Business Set-Up
Registering your ABN
Registering for GST
Business Structuring
Business Planning
Self-Managed Super Funds (SMSF)
SMSF Set-Up
SMSF Tax
Accredited SMSF Auditing
Learn more about our Chelsea office, including the Tax, Accounting, Business and SMSF services we provide.
For more information or to schedule an appointment, please contact us below or call us on (03) 9773 3660