Leave the Tax and Compliance to Us! 
Author │ Jojo Jose – MAS Tax Accountants Cheltenham
At MAS Tax Accountants Cheltenham, we do more than just tax and can help you to successfully manage your business. We understand the importance of reliable, accurate tax and accounting, and how it can affect your personal and business responsibilities. Providing a range of Business Accounting Cheltenham services, we can help you keep your business running smoothly throughout the year.
Running a small business can be a very rewarding, but stressful experience. It requires a lot of time and dedication, and there are many different aspects to consider. One of which includes your business tax, accounting and compliance. As a business entity, you are legally required to submit financial reports and annual tax returns, which you will need the assistance of an accounting professional to complete.
While you may have the passion to do it all, it can be difficult to manage all your business responsibilities while juggling a life-home balance. This is where an experienced Business Accountant can help. We can assist you to prepare, manage and submit your business' taxation and accounting, and give you more time to spend on other important activities, such as family and hobbies.
Due to increased compliance and ongoing changes to legislation, businesses now face the prospect of missing out on government incentives or risk penalties for inaccurate and late lodgements.  Our Business Accounting Cheltenham services place our clients at the centre of everything we do.  We take away your headaches and keep it stress free, while assisting you to fulfil your obligations.  Our qualified Accountants are dedicated to delivering the finest services and pride ourselves on maintaining a high level of communication with our clients.
Going beyond the standard tax and accounting practices, we can dig deep into your data and provide you with the insights and diagnostics needed to steer your business to a path of success.
Our Business Accounting Cheltenham services include:
Tax & Compliance
Tax Returns for:

Individuals
Sole Traders
Small-to-Medium Businesses
Companies
Partnerships and Trusts
Self-Managed Super Funds
Business Accounting
BAS Preparation and Returns
Bookkeeping Services
Accounting Software solutions
Company Set-Up
Trust Set-Up
Business Solutions
Business Advisory
Forecasting and Customised Reporting
Profitability Improvement
Business Insights and Analytics
Wealth Creation & Mortgage
Financial Planning
Self-Managed Super Funds
Business & Residential Lending
To ensure that you receive the finest services and advice, our experienced Accountants take the time to understand your or your business' specific needs. By knowing your current situation, we can tailor our services and provide solutions to set you in the right direction.
Learn more about our Cheltenham office
,

including the Tax, Accounting and Bookkeeping services that we provide.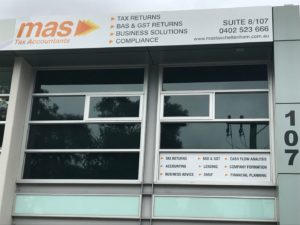 For more information or to schedule an appointment, please contact us below or call us on 0402 523 666