Personal and Business Tax Return Eynesbury
Providing professional tax solutions to individuals and small businesses, our expert Tax Accountants can help you to manage your responsibilities during tax time and throughout the year. With offices in Eynesbury and Ravenhall, we can help you to prepare and lodge your tax return, as well as process regular BAS statements and reports. Working with individuals and businesses from a diverse range of industries, our Tax Return Eynesbury services are tailored to suit you and meet your tax needs.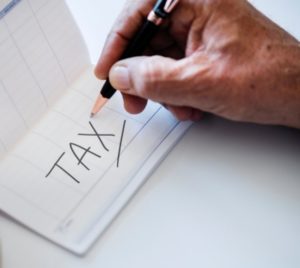 Our team are committed to providing high quality tax services and excellent client care. We take the time to understand your tax situation and identify how we can improve your overall tax position and processes. This includes considering all of your tax allowances and determining which tax deductions you may be eligible to claim. Our experienced Tax Accountants are well versed in tax laws and can help you to check that you have not overlooked any missed deductions that may prevent you from receiving the full refund amount. 
Our Tax Return Eynesbury services include:
Individuals
BAS and GST Returns
Sole Traders
Small to Medium Businesses
Companies
Partnerships
Trusts
Self-Managed Super Funds
Specialising in the tax matters for:
Family Day Care (FDC) Educators
Uber and Taxi Drivers
If you are a business owner, we can help you with more than just your tax. Providing accounting and bookkeeping services, you can rest assured knowing that your business is well looked after and meets its reporting responsibilities.
Speak with us about our flexible appointment options, such as meeting at your home or office, and after-hour times by appointment.
Learn more about our Werribee / Eynesbury office, including our Tax, Accounting and Business services.
For more information or to schedule an appointment, please contact us below or call us on 0414 667 660