Tax Solutions for Doctors, Nurses, Medical Professionals and Practices
Author │ Lal Paulose – MAS Tax Accountants Geelong. P: 03 5222 3265
When it comes to looking after your tax responsibilities, we find that no two industries are the same. If you work in a specialised field, such as the medical sector, you may need to seek specialised advice to ensure that you are getting the best from your tax situation. Focussed on providing expert Tax Returns for Medical Professionals Geelong South solutions, we work with Doctors, Nurses and others in the medical practice to achieve high quality tax results.
For many medical professionals, it is likely that your tax benefits and eligible deductions will be wide, varied and more complicated than a standard return. There are several tax allowances that may apply to you, such as various deductions, salary packaging, professional registration and higher studies fees. It is important that you have an Accountant who not only understands the tax implications of your industry, but who can assist you to maximise your refund and provide flexible appointment options to fit your schedule.
At MAS Tax Accountants Geelong South, we are a well-established firm, specialising in a range of accounting, taxation and other business services for Doctors, Nurses, Dentists and other medical professionals. Our highly experienced team can help you to complete your tax reporting, compliance, and monthly or quarter activity statements, plus any business-related services.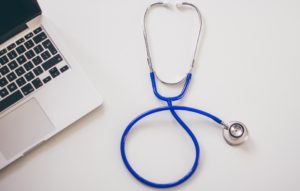 Our services include:
Personal Tax
Business Tax
BAS and GST Returns
Tax Minimisation
Tax Planning and Advice
Flexible Appointment Options!
We understand that you may have a busy or demanding schedule, so we offer flexible appointment options. We can meet with you at your office or organise an after-hours appointment time. Please contact us to discuss our Tax Returns for Medical Professionals Geelong South appointment options.
Learn more about ourGeelong South office
,

including the Tax, Accounting and Business solutions.
For more information or to make a free 30-minute consultation, please contact us below or call us on 03 5223 265