Small Business Bookkeeping Services Toowong
When it comes to running your small business, it is the business owner's responsibility to make sure that the financial records are kept well organised and reporting occurs correctly and on-time. Not only is it a legal requirement, but it can help in monitoring your business activities and tracking your profit/loss. At MAS Tax Accountants Toowong, we can assist you in managing your bookkeeping and ensuring that everything is completed accurately and to standard. Our Bookkeeping Services Toowong can be tailored to match your business needs and provide the right level of support as your business grows.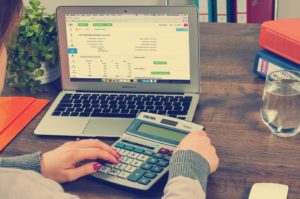 Assisting local sole traders and small to medium businesses, our professional team are experienced in the tax, accounting and bookkeeping matters faced by business owners on an everyday basis. Whether it is managing the books, submitting regular BAS statements, processing payroll and superannuation or cashflow analysis, we can help you to keep your business running smoothly.
Providing efficient solutions for business from a range of industries, we work with you ensure that you'ee receiving the best bookkeeping services and software support. Whether you are a small one-person operation, employee a few staff or have a whole team, you can simplify your reporting and have all of your documents well organised for tax time.
Our Bookkeeping Services Toowong, include:
Bank statement preparation
Profit and Loss statements
BAS preparation and returns
IAS preparation and returns
Customised reporting
Payroll assistance
Single Touch Payroll
Bookkeeping software installation and set-up, including Xero, QuickBooks and MYOB
Tax and Accounting advice
Learn more about our Toowong office, including the Tax and Business services we provide.
For more information or to schedule an appointment, please contact us below or call us on (07) 3278 1120